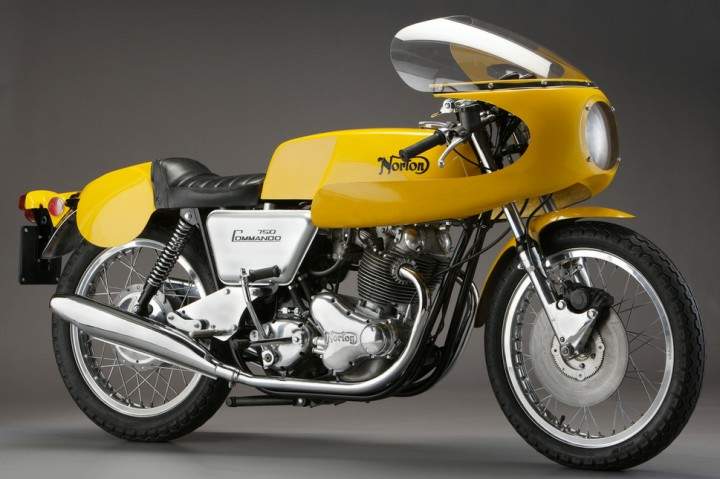 2010 Norton Commando 961 SE Pictures
Norton Commando 961 SE 2010
Every year norton always release new product in kinds of design. The 961 Commando SE offers a new beginning product for Norton Motorcycles. it was Designed and built from the ground up, this bike continues the Norton legacy of defined style and performance.Simple and direct engineering solutions are employed to create a motor that is visually and mechanically elegant; efficiently assembled in production, and easily maintained or upgraded in the owner's garage.
2010 Norton Commando 961 SE speac of engine
This modern roadster printing of the soul of the original machine. Classic sculptural forms are mixed with raw functionalism, laying beautiful shapes over a structural frame and muscular motor; resulting in a visual language that is both sensual and purposeful. With a very narrow waist and curves in just the right places, the 961 is a bike that feels as good as it looks.
MSRP: $17,899 USD
2010-Kawasaki-GTR-1400-Concours
2010-Kawasaki-GTR-1400-Concours
2010-Kawasaki-GTR-1400-Concours
2010-Kawasaki-GTR-1400-Concours
The Norton Dominator still looks like it belongs in a trophy case after all these years.
Often, post-war British motorcycle factories were unedifying experiences. Squalid working conditions, management of appalling mediocrity, obsessively militant trade unions and chronic under-funding led to a reliance on existing designs and tooling, which was suicidal. Yet, out of this mire, true motorcycling gems sometimes appeared.
Norton's Bracebridge Street works in Birmingham was a near perfect example of how not to build motorcycles - but still the factory managed to produce one of the best big bikes of its era.
Luck had a huge part to play in the launch of the Dominator. First, the factory owned the coveted "Featherbed" duplex frame. This design had been gifted to the factory by the McCandless brothers and had kept Norton's Grand Prix aspirations alive ten years after Norton's race bikes should have been obsolete.
Not only did the "Featherbed" set the handling standard for the whole of the motorcycling world, but its great benefit to Norton (and many other manufacturers) was that the duplex design allowed almost any engine to be housed within the widely splayed frame tubes.
The Dominator also had a very reasonable engine. Designer Bert Hopwood was an obsessive self-publicist but had worked alongside both Val Page and Edward Turner at Ariel in the 1930s when all three became interested in the concept of neat, cheap to produce, parallel Twins. Page penned the elegant Ariel KH, Turner the legendary Speed Twin and Hopwood the Dominator. Naturally, he claimed the Dominator to be far superior to the other two!
The resultant bike was a nice motorcycle by any standards. It handled extremely well, had a sweet, reliable engine which provided genuine 90-mph performance and it possessed the best brakes of any contemporary British bike. Only in terms of a leak prone primary chaincase was the Dommi inferior to Triumph's world-beating range.
Finished in Norton's classic polychromatic grey color scheme, the Dominator also looked every part as elegant as its Triumph contemporary and was far more elegant than the Ariels and BMWs of the day.
But it wasn't oil leaks which constantly forced the Dommi into second place in the sales race. The Triumph factory was modern, well equipped and profitable. By contrast, the Norton works was a model of inefficiency and squalor and suffered from chronic under-funding. At best, the Bracebridge Street works could produce only 200 bikes a week - and that was a rare occurrence.
That Hopwood's first design proved to be right is shown in the way that the basic motor was bored and stroked first to 600cc and then to 750cc with the Atlas, and eventually, although much modified, all the way to the 828cc Commando. Today, the Dominator still does not fetch such a premium price as its Triumph rivals, which makes it one of best buys in the classic bike market.